Residential Lease (with Option to Purchase)
Legal Forms
Popular - Residential Lease Agreement with an Option to Purchase is used by a landlord who desires to rent property and also offer the tenant the option to purchase. This lease sets out all relevant terms including the price for which the property can be purchased.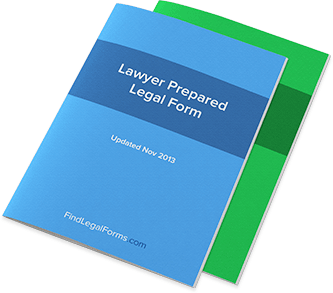 Read more
Residential Lease with an Option to Purchase FAQ
What is a Residential Lease with an Option to Purchase?
Many of us are familiar with Residential Lease Agreements, but the additional Option to Purchase throws us for a loop. In its strict definition, a Residential Lease with an Option to Purchase is an agreement between a tenant and a landlord that the property being rented during the lease will be available for purchase at a certain time, usually with a specific price set forth in the Option agreement.
The Residential Lease with an Option to Purchase contains many of the same elements of a strict Residential Lease Agreement; the added Option to Purchase essentially "locks in" a price of purchase for the property being rented whenever the rent term has completed. All of these variables are laid out in the agreement which must be signed by both parties at the outset.
How is a Residential Lease with an Option to Purchase different from a simple Residential Lease?
It's all in the name. The Residential Lease with an Option to Purchase still functions as a lease agreement. The same provisions will be made – late fees, the rent cost, responsibilities of both parties, etc. – while the Option to Purchase is simply added on to the contract. This Option to Purchase then represents another portion of agreement that "locks in" a potential price for the tenant if they decide to purchase the property at the appropriate time, as designated in the contract itself.
Why would a landlord need a Residential Lease with an Option to Purchase?
For landlords, the Option to Purchase has a number of functions. However, because the Option to Purchase rests with the tenant, a landlord may not actually "clinch" a sale when one of these agreements is signed. Landlords will therefore generally agree to these contracts if their prospects are limited, or if they want to show loyalty to a tenant that has been saving up to make a purchase of their property.
Why would a tenant need a Residential Lease with an Option to Purchase?
From the tenant's perspective, an Option to Purchase will grant them a lot of flexibility. Because it's merely an "Option," there is no real ultimate commitment to make, even though the contract is signed. But the tenant may need to include this with their renter's lease in order to secure a purchase that they're currently incapable of making. By paying rent on the property, they are committing themselves to this length of time but not necessarily making a promise to the landlord.
Though "Residential Lease" is in the title of this agreement, these leases will often be signed between people who aren't looking to rent at all; it's simply a way of moving a purchasing decision toward the future. Tenants might also look at the rental period as a "trial period" of sorts.
If I sign a Residential Lease with an Option to Purchase as a tenant, do I have to buy?
The beauty of the "Option to Purchase" is that it's just that – an option. Unless the contract specifically says so (and then it wouldn't be an "Option to Purchase"), you're under no obligation to make the purchase when the rental period has passed.
What are the rental terms in a Residential Lease with an Option to Purchase like?
You'll find that they're similar – even identical – to Residential Lease Agreements without the Option to Purchase. Because you're still signing a lease agreement, this document will contain the same variables and provisions as you'd expect any lease agreement to contain. Filling in information, such as the rent due, responsibilities of both tenant and landlord, security deposit and payment information and the provisions for Use of Premises, you'll likely discover that in many ways a Residential Lease with an Option to Purchase is essentially a Residential Lease with more flexibility "tacked on" to it.
What is contained in the "Option to Purchase?"
This can be a remarkably simple provision in the document: in it, the landlord and tenant will outline the right to purchase the property after the prescribed date and will set the pre-determined price in stone. Having locked in both a purchase date and price, the Option to Purchase then gives both landlord and tenant ways to leverage their agreement further if desired.
When is a Residential Lease with an Option to Purchase enforceable?
The enforceability of a Residential Lease with an Option to Purchase relies heavily on the contract's own provisions. The Option to Purchase itself will not be "enforced" if the tenant decides to decline this option; however, if a landlord agrees to the purchase and the tenant still wants to make the purchase at the predetermined time, then the contract will indeed be enforceable.
The lease itself will also have the same restrictions in enforceability as the rental terms will include the prescribed dates of the rental period. However, the contract itself will continue to be enforceable in the future if either one of the parties has not lived up to their end of the agreement.
What are the requirements for a Residential Lease with an Option to Purchase to be valid?
Both parties should not be under duress and therefore should be signing with their full mental health and cooperation. Additionally, both parties should be of legal age and, of course, the landlord making the potential sale must have the proper authority to do so.
When is a Residential Lease with an Option to Purchase effective?
The effectiveness of the contract kicks in as soon as it is signed by both parties and is considered valid. It may be required to have a notary public notarize the agreement and, therefore, have a witness verify the fact that both parties agreed to the contract, especially given the nature of state laws and the fact that the contract includes a hefty promise by the landlord. Be sure that your contract meets all of these requirements before you to sign it.
# 487
Lawyer prepared
Our forms are kept up-to-date and accurate by our lawyers
Unlike other sites, every document on FindLegalForms.com is prepared by a lawyer, so you can be sure that you are getting a form that is accurate and valid in the United Kingdom.
Verified in the United Kingdom
Our forms are guaranteed
to be valid in the United Kingdom
Our team works tirelessly to keep our products current. As the laws change in the United Kingdom, so do our forms.
Instant download
Download your form in
a format you can use
After you place your order, your forms will be available for immediate download. You can save the file for later use or print it immediately. We make all formats available to you at no extra charge.
Over 3,500,000 satisfied customers
In over 10 years of creating and selling legal forms, our focus has never changed: providing our customers high quality legal products, low prices and an experience that takes some confusion out of the law.
60-Days Money Back
Try our forms with no risk
If you are unhappy with your form purchase for any reason at all, contact us within 60 days and we will refund 100% of your money back.