Mobile Home Leases and Agreements
Legal Forms
Mobile Home Leases and Agreements are used when leasing a mobile home. This form sets out the specifics of the arrangement including the lease term and amount of monthly rent.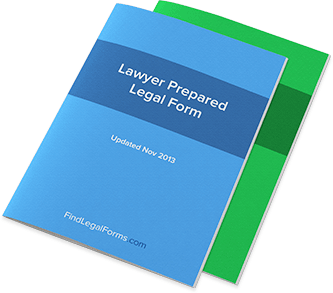 Read more
Mobile Home Lease Agreements FAQ
What is a Mobile Home Lease Agreement?
A Mobile Home Lease Agreement is a form of Residential Lease Agreement in which case the property being leased qualifies legally as a mobile home. The agreement will be between the owner of the mobile home itself (the landlord) and the party that will then be paying rent on that mobile home (the tenant). Throughout the Mobile Home Lease Agreement, the terms of liability, responsibilities and duties required of each party are thoroughly laid out.
Though a Mobile Home Lease Agreement is indeed a form of residential lease agreement, you should avoid using a Residential Lease Agreement form for an agreement that centers around the leasing of a mobile home.
I'll be living in the mobile home. Why can't I just use a Residential Lease Agreement?
While most Residential Lease Agreements will work equally well for renting out houses and apartments, the details of leasing out a mobile home are simply too different from these types of residential property and therefore require their own distinct type of contract. While many of the provisions of a Mobile Home Lease Agreement are necessarily similar to that of a standard lease agreement, the laws that regulate mobile homes are different from the laws that regulate apartments and standard homes. It is important that a lease agreement suit the property being described as best as possible so that all state laws and regulations are met. This gives each party more power to enforce the agreement they've signed.
What are the provisions of a Mobile Home Lease Agreement?
There are many provisions even in a standard Mobile Home Lease Agreement, but it's important to touch on the provisions you can expect in almost every case:
Parties: Identifying the landlord and tenant is important at the outset because most contracts will then refer to each party as – you guessed it – "landlord" and "tenant" throughout the rest of the contract. It's also important to establish the roles that will be required of each of you throughout the agreement.
Leased Premises and Term of Lease: This contains a description of the mobile home to be leased as well as its address and location. The beginning date of the lease will be laid out here, as will the continuing terms of the lease.
Rent Payments and Late Fees: The actual cost of the lease will be outlined here, as will the process for any late payments on rent.
The Premises: Possession and Treatment: This is the provision that most applies to mobile homes, as the possession and treatment of said mobile home (as well as who is paying for utilities) are outlined here. Other issues such as pet policy are also generally contained in this provision.
Reviewing the above should give you an idea of what you're dealing with before you read the Mobile Home Lease Agreement that's been prepared for you if you're a tenant. If you're a landlord, you should look for all of these provisions in the contracts you use.
How do I know if my Mobile Home Lease Agreement is right for my state?
If you're downloading forms online, you'll want to be sure that you download the appropriate Mobile Home Lease Agreement for your state before you continue with the download. If you already have Mobile Home Lease Agreements (yet to be prepared or signed) in your possession, you should conduct a thorough review of them to be sure that they comply with the laws of your state. When in doubt, you should acquire Mobile Home Lease Agreements that are definitely tailored to the rules and regulations unique to your state.
What happens if rent isn't paid on time?
This will be up to the provision of the Mobile Home Lease Agreement that details the process for late payment. If a tenant is continually late in paying rent, it may be possible for the landlord to begin eviction procedures per the terms of the agreement. It is important that the landlord, however, also meet all requirements of written notices before an eviction take place.
When is a Mobile Home Lease Agreement valid?
Provided that the Mobile Home Lease Agreement complies with all local and state laws, that the property is indeed owned or managed by the landlord, and that both parties are of sound mind when the contract is made, the agreement will be valid as soon as both parties sign it.
Consideration is a legal term that often can make for murky legal waters, but in the case of lease agreements, when both sides are implicitly and explicitly receiving consideration for signing the agreement, there is no real issue here. Issues of lease agreement validity are relatively few and far between.
When is a Mobile Home Lease Agreement enforceable?
Enforceability technically exists as soon as the agreement is valid (see above) but because each contract will outline its own terms for the date of the lease, enforceability is generally limited to this timeline. It's important for landlords to remember that for any of their future actions under a Mobile Home Lease Agreement to be enforceable, they will have to follow the terms of the agreement itself. This is most relevant in the case of eviction when written notice must be provided to the tenant. In other cases, too, written notice will be required from the landlord to the tenant, such as when the property is to be entered or inspected.
When is a Mobile Home Lease Agreement effective?
The effectiveness of a Mobile Home Lease Agreement begins as soon as it is signed and then continues for the duration of the lease terms. There may be options in a Mobile Home Lease Agreement that outline the future options of leasing, but if these options are not chosen then the effectiveness of the Mobile Home Lease Agreement essentially expires once the agreement has been fulfilled in full. Even so, however, it is possible that actions taken during the effectiveness of the lease may still be challenged in a legal setting.
# 1355
Lawyer prepared
Our forms are kept up-to-date and accurate by our lawyers
Unlike other sites, every document on FindLegalForms.com is prepared by a lawyer, so you can be sure that you are getting a form that is accurate and valid in the United Kingdom.
Verified in the United Kingdom
Our forms are guaranteed
to be valid in the United Kingdom
Our team works tirelessly to keep our products current. As the laws change in the United Kingdom, so do our forms.
Instant download
Download your form in
a format you can use
After you place your order, your forms will be available for immediate download. You can save the file for later use or print it immediately. We make all formats available to you at no extra charge.
Over 3,500,000 satisfied customers
In over 10 years of creating and selling legal forms, our focus has never changed: providing our customers high quality legal products, low prices and an experience that takes some confusion out of the law.
60-Days Money Back
Try our forms with no risk
If you are unhappy with your form purchase for any reason at all, contact us within 60 days and we will refund 100% of your money back.