Garage Lease Agreements
Legal Forms
Garage Lease Agreement for use when renting a garage. This agreement sets out all relevant terms including length of the lease, monthly payments and default remedies.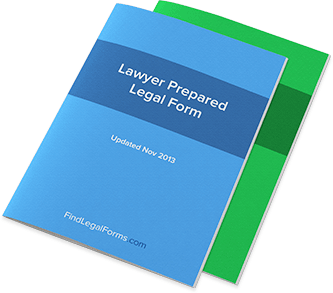 Read more
Garage Lease Agreements FAQ
What is a Garage Lease Agreement?
Similar to Residential or Commercial Lease Agreements, a Garage Lease Agreement is a written contract between two parties (the landlord and tenant) in which the tenant agrees to rent a garage space from the landlord. Although garages can be used for a number of reasons (for example, as raw storage or as parking to store automobiles, etc.), many Garage Lease Agreements do not actually specific how the storage space is to be used.
Structurally, the essential contract present in a Garage Lease Agreement is very similar to a traditional Residential or Commercial Lease Agreement in that there is a monthly payment for the rent of the garage and there is often a security deposit as well. Most Garage Lease Agreements also specify a fixed amount of time after which the lease will expire.
What's the difference between a Garage Lease Agreement and any other agreement?
Surprisingly little, although the individual specifications of what's being rented, of course, will vary. There's more in common between a Garage Lease Agreement and a typical residential lease, for example, than there is between a residential lease and a farm lease. A garage is a fairly standard piece of real estate to rent and the legal forms for doing so are typically simple and straight-forward.
Can I just use a standard lease agreement for my garage?
It's recommended that you don't simply because it's important that you use the proper legal form to suit your individual situation. Although some "standard" forms have wide-ranging uses, most lease agreements should be specialized to what's being rented. It's also important to make sure that your Garage Lease Agreement conforms will all of the local state laws and regulations in your area.
What kind of provisions will I find in a Garage Lease Agreement?
Many of the provisions you find in the Garage Lease Agreement are provisions that you're likely to encounter in other lease agreements, including the following:
Lease Terms: Describing the duration of the lease, the terms, etc.
Lease Payments: Describing the amount of rent to be paid.
Late charges: Describing what will take place if a rent payment is late.
Security Deposit: Detailing how much the security deposit will cost.
Defaults: Explaining what will happen in the case of defaulting on the payment.
Use of Premises: The acceptable and unacceptable uses of the garage.
Additionally, other provisions might address the subletting or subleasing of the lease as well as any potential future alterations that might be made if both parties agree to them. Making sure that you understand each provision thoroughly and what it means for your lease will be integral to understanding the entire lease agreement.
Can I download a form and simply fill in the blanks?
Yes, provided that the Garage Lease Agreement contract you're downloading is appropriate for your circumstances and is suitable for use in your state. When you do so, you'll find that these forms are actually very straight-forward and require very little writing at all except to identify the variables (such as the address of the garage in question or the price of the rent). Of course, it won't do you much good unless you can get a tenant to sign on the appropriate line, as well.
What happens if a tenant doesn't pay garage rent?
If your Garage Lease Agreement doesn't explicitly state what will happen in these events, then you shouldn't use that agreement for your garage rental in the future. As a landlord, you'll find yourself stuck if you don't have any explicit writing detailing what can happen if a tenant hasn't paid rent in a while. If you have a full contract that explains what will happen and what each party must do, you'll find that this contract is much more enforceable and that it will carry a lot more legal weight.
As a tenant, what can I use the garage for?
That depends on the conditions of the landlord as expressed in the Garage Lease Agreement; you'll typically find these descriptions under the "Use of Premises" provision. When using the "Use of Premises" provision, you'll often see blank lines that can be used to expand on the limitations of the use of the garage. This is especially advantageous to garage owners who want to make sure that a garage's uses are somewhat limited. In many pre-printed Garage Lease Agreements, basic uses like car storage are typically covered and therefore listed in the writing of the document.
As a landlord, what limitations can I set?
You're free to set just about whatever limitations you like provided you can find a tenant who is willing to pay your price and sign your agreement. However, it's important that your tenant also get reasonable consideration for the price they're paying you so that the contract itself does not appear unfair or even invalid.
When is a Garage Lease Agreement valid?
Upon the signing of the document, provided that the basic necessities for a valid signature are present. If both parties are of sound mind, legal adults, and each party is receiving consideration for the lease (the landlord receiving rent payments, the tenant receiving use of the property) then the contract will be valid upon signing and will remain so as long as its validity can still be proven, though many lease agreements will have little use after the lease terms have expired.
When is a Garage Lease Agreement enforceable?
A Garage Lease Agreement is enforceable upon its signing and then for the duration of the lease term. Though the enforceability will end when the terms of the lease have been fully satisfied by both parties, there may be some lingering enforceability if either side should challenge something that happened during the lease in court.
When is a Garage Lease Agreement effective?
The answer is similar to the above; a Garage Lease Agreement's effectiveness begins when it is validly signed and will continue to the lease expiration provided both parties have met all of the conditions of the lease.
# 676
Lawyer prepared
Our forms are kept up-to-date and accurate by our lawyers
Unlike other sites, every document on FindLegalForms.com is prepared by a lawyer, so you can be sure that you are getting a form that is accurate and valid in the United Kingdom.
Verified in the United Kingdom
Our forms are guaranteed
to be valid in the United Kingdom
Our team works tirelessly to keep our products current. As the laws change in the United Kingdom, so do our forms.
Instant download
Download your form in
a format you can use
After you place your order, your forms will be available for immediate download. You can save the file for later use or print it immediately. We make all formats available to you at no extra charge.
Over 3,500,000 satisfied customers
In over 10 years of creating and selling legal forms, our focus has never changed: providing our customers high quality legal products, low prices and an experience that takes some confusion out of the law.
60-Days Money Back
Try our forms with no risk
If you are unhappy with your form purchase for any reason at all, contact us within 60 days and we will refund 100% of your money back.